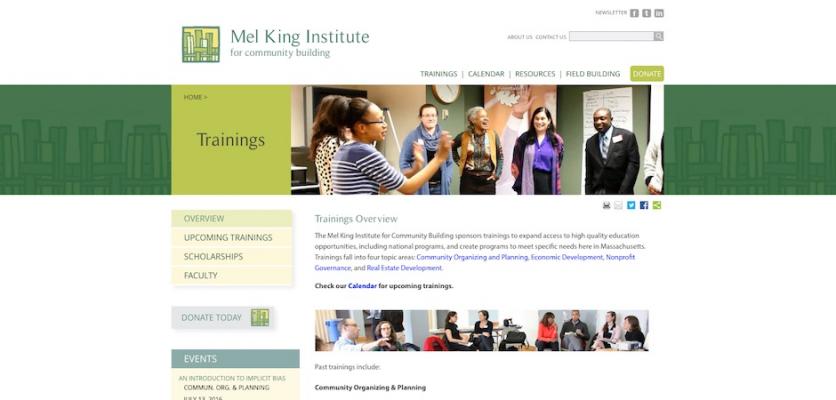 The Mel King Institute is a project of the Massachusetts Association of Community Development Corporations, serving the professional and volunteer leaders in community development by offering trainings and workshops.
After successfully building MACDC's main website, they approached us about building the website for Mel King Institute as well. They wanted a design that was unique but similar to that of their main website. They wanted it done quickly and inexpensively.
We built a site that derives much of its structure from MACDC.org, while changing key elements and branding to create a unique look. The result was a compelling new site that fit with the branding of the existing site and that was developed for less than the cost of one with a completely new design.